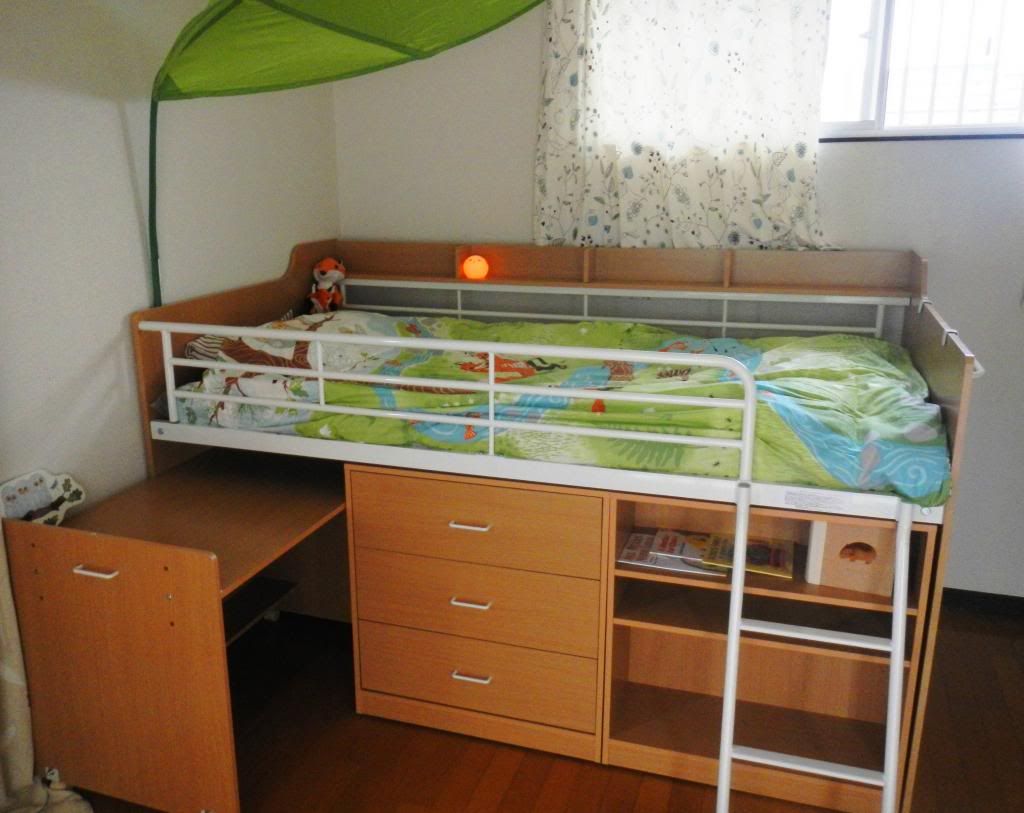 (This is the last post for a while, we're about to become a family of three and that's going to need all of my attention! I'll be back, just not for a few weeks. Be good while I'm gone.)
I wanted to buy our son, who will henceforth be referred to as Tiger*, some picture books about adoption. He is a little too old for most of the picture books on the market, but he doesn't have the language skills for books aimed at his age group. I want him to have something visual not to "help him understand" (he is old enough to know exactly what is happening) but to show him that families like ours are common enough to feature in multiple books. I want him to know that he isn't the only child who looks different from his parents, and if he brings friends home I hope they will flip open the books and see the same thing.
When I began looking for books, I was surprised and honestly a bit upset to see how many titles of books purportedly for adopted children take the adoptive parents' perspective. I haven't read these books, but the titles alone ensure that I'm not buying them. My son isn't a present, he is a person. God didn't give him to me and his loss of his first family and everything he has suffered subsequently was NOT in response to my wish. My wish is that no child is ever in the situation of needing to be adopted by strangers. I wanted books that focus on the child's feelings and experiences, not the parents' loneliness or wishes for a child. One book, "A Blessing From Above", features a bird who gives her chick to a kangaroo because she "knew her nest was not big enough for all her chicks", perpetuating the deeply vile idea that those irresponsibly fertile poor people really ought to hand their babies over to wealthier families, because money = love. Just no. I'm one of five children who grew up in an intermittently welfare dependent household. Quite glad my parents didn't "choose a better life" for me thank you very much.
So what did I end up getting? Unfortunately I couldn't find any books I liked that featured people not animals (I think there are some issues with the way animal adoption stories are often inter-species,
but as an academic I am prone to over analysis I guess), but I did find some child-focused stories.
Here's what we bought:
My favourite is "All Bears Need Love". In the story a polar bear takes care of a brown bear who arrives at the zoo. The other animals raise objections and the polar bear responds to each:
The anteater sniffed. "No one will believe he's yours."
"He will know," said Mama Polar Bear. "That's what's important."
I love picture books where the illustrations contain additional story elements that aren't in the text. In "All Bears Need Love", the background shows the baby bear happily playing with the other baby animals while their parents are in the foreground talking and worrying about 'difference'.
"Rosie's Family" is actually a close contender for favourite and in terms of content the detail makes it the most age-appropriate for an elementary school aged child. The only reason I'm putting it second is that there isn't any kind of story. It's just Rosie talking about her family and her experiences, so I can't see us reading it for fun more than once. It's the only book I found that uses animals of the same species but different breeds (Rosie is a beagle adopted by
schnauzers). It also shows a family with both adopted and biological children. The content is fantastic and obviously intended to prompt conversations between parents and children. Rosie talks about feeling angry with her adoptive parents sometimes, and wondering about her birth parents, and missing the place she was "before". These are important and normal feelings that are denied by gratitude-enforcing meta-narratives like "God gave you to us".
"A Mother for Choco" is another sweet story that starts with a baby bird trying to find his mother by searching for animals with the same physical characteristics (the giraffe is yellow like him but doesn't have wings, the penguin has wings but doesn't have his cheeks etc) but eventually decides that what Mrs. Bear
does
makes her his mother, even if she doesn't look the same.
"Zachary's New Home" have my favourite illustrations (line drawings, but beautiful and subtly expressive rather than big bold block colours and cartoonish styling). It details Zachary's removal from his first family by a social worker and time in a foster home before his adoption. It's the only book I found where the protagonist has a clear memory of his biological parents and of losing them. The story is sensitive to Zachary having both happy and unhappy memories about life in his first home and a desire to return there. It also covers testing behaviours that strain the relationship between Zachary and his adoptive parents, and Zachary's feelings of rejection and self-blame about losing his first parents. There's a lot of emotional work tucked into a short story. Although not all the specifics are a good match for us, I like the matter-of-fact approach to difficult feelings and events in the book and the focus on Zachary not the adults in the story.
If you have any books to recommend, do please leave a comment! But I won't be replying to comments for a while.
*大翔 (Taiga, pronounced Tiger) is a commonish name around here and we thought it would be a funny 'bilingual' name so while we were waiting we called our son Tiger~ you can't spend a year (or longer) talking about "the child" and statistically he was probably going to be a boy, so Tiger he was until we got a match and a real name. I think it's pretty common for adoptive parents to have a pre-placement name. My eldest niece was Noodles. Anyway, I'm obviously not going to use my son's real name here so he is going to remain Tiger.
Continue Reading...